TON DUC THANG UNIVERSITY SCIENTIFIC PRIZE 2019
Lifetime Achievement Award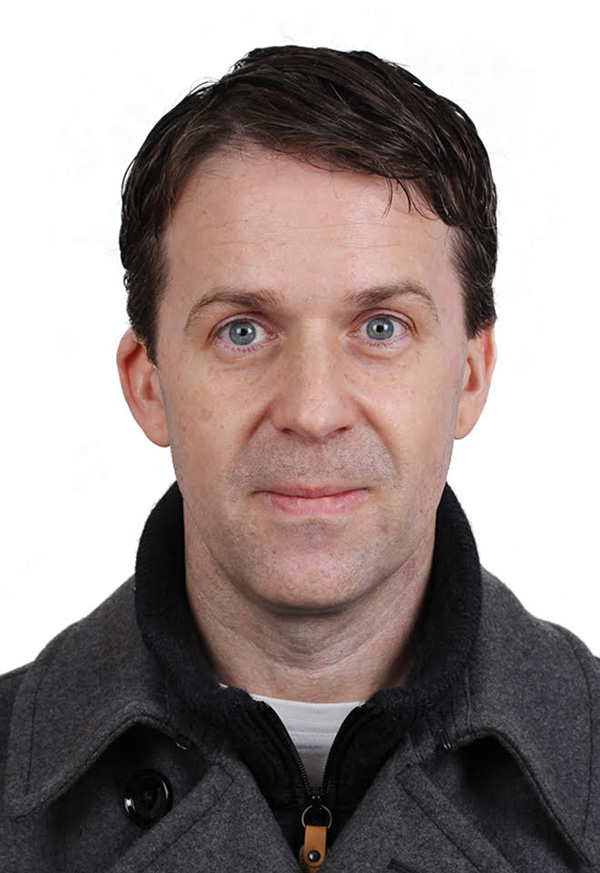 Dr. Timon Rabczuk is Professor at Bauhaus University Weimar in Germany and Head of the Computational Mechanics Group at Ton Duc Thang University in Vietnam. He has spent a 4-year stint in as a postdoctoral fellow at the Computational Mechanics group of Professor Ted Belytschko at Northwestern University, Evanston, USA and for more than a year at the Technical University of Munich before he was appointed as Senior Lecturer at Canterbury University in New Zealand. In 2009, he joined Bauhaus University Weimar as Chaired Professor of Computational Mechanics and in 2014 he became the head of the Computational Mechanics Group at Ton Duc Thang University.
Professor Rabczuk's research is on the interface between computational science, engineering, mechanics, applied mathematics and material science. His most recent interest is machine learning based solutions of partial differential equations, nonlocal operator methods, two-dimensional materials and integrated computational material engineering.
Professor Rabczuk has contributed substantially to his field of research internationally. He is the author or co-author of more than 400 ISI articles which have been cited by more than 19,000 times. He is an ISI highly cited researcher in the category of 'Engineering' and 'Computer Science'. He is among the top tier scientists in the world as evidenced by his H-index of 72 according to ISI. Apart from other international honors, since 2015 he has been a member of the EU Academy of Sciences.
In addition, he has contributed to the profession through his roles as editor-in-chief of CMC-Computers, Materials & Structures; associate editor of International Journal of Impact Engineering, and executive editor of Frontiers of Structural and Civil Engineering. He has mentored 16 PhD graduates and is currently leading a research group of 38 PhD-students and postdoctoral fellows.
Rising Star Award
Dr. Anderson Ho Cheung Shum received his B.S.E. degree, summa cum laude, in Chemical Engineering from Princeton University (USA), S.M. and Ph.D. in Applied Physics from Harvard University (USA). He is currently Professor in the Department of Mechanical Engineering and the Biomedical Engineering Programme at The University of Hong Kong.
His research interests include emulsions, biomicrofluidics, biomedical engineering and soft matter. The most significant contribution to the fields of microfluidics and soft matter is to introduce and elucidate possibilities offered by an all-aqueous multiphase system. His work has inspired a new way to achieve biomimetic behaviors in droplet-based materials, promising a new class of programmable carriers for nanomedicine and drugs.
Professor Shum is a rising star in his field, having published more than 100 ISI articles. His work has been highly influential, with more than 4,000 ISI citations which gained him an H index of 34. He has been recognized both locally and internationally, and received honors and awards, including Fellow of Royal Society of Chemistry (FRSC) 2017, Founding Member of Hong Kong Young Academy of Sciences (2018), IEEE Nanomed New Innovator 2018, Microsystems and Nanoengineering Young Scientists Award 2019,  International Exhibition of Inventions (Geneva, Switzerland) 2018 & 2019. He is currently an associate editor for Biomicrofluidics (American Institute of Physics), an editorial board member for Scientific Reports (Springer Nature) and an editorial advisory board member for Lab-on-a-Chip (RSC).
Women in Science Award

Dr. Sibel A. Ozkan was Vice-Rector of the Ankara University and is currently Professor of Faculty of Pharmacy, Ankara University, Turkey. She is the active member of European Chemical Society - DAC on behalf of Turkish Chemical Society. She is the member of European Pharmacopoeia – EDQM - Chromatography Section. In addition, she is the member of PortASAP - European network for the promotion of portable, affordable and simple analytical platform.
Professor Ozkan is an expert in electroanalytical sensors such as electrochemical biosensors, nanosensors, DNA biosensors, enzyme biosensors, spectrophotometric drug assay, method development and validation of drug assay. She has made significant contributions to the electroanalytical nanosensor science and technology, and generated knowledge to bridge the gap between health science and health industry.
She has published more than 250 ISI articles and is the editor of 6 scientific books from HNB Publishing (2012), Springer (2015), Bentham (3 Volumes, 2018-2019), Elsevier (2019) and more than 40 book chapters in different years for Elsevier and Springer. Her total citations are more than 4,500 and her H-index is 37 according to ISI. She is the editor of Journal of Pharmaceutical and Biomedical Analysis (SCI), Regional Editor of Current Pharmaceutical Analysis (SCI), Turkish Journal of Chemistry (SCI), and Journal of Research in Pharmacy (ECSI).